---
If you're one of the next 562 313 lucky people to act on this limited-time offer you will get one of the best deals in the history of the Internet.

Now before we show you this deal…

It's important you know why it exists in the first place.

Honestly it's pretty sucky (at least for us).


A few weeks ago management (yeah, we're talking about you Tim) ordered 10,000 of these Elite Tactical Rucksacks to sell online and in stores.

Normally ordering 10,000 items isn't something we bat an eye at.

But Tim ordered them without realizing we needed that money for a special store order.

And now we have over $200,000 tied up in these rucksacks…and we need to get our money back fast so we can place that special order.

So rather than waiting the usual 6-9 months it normally takes to sell these rucksacks at the normal price…

We're liquidating them so we can get rid of them TODAY!!


---
Here's Why People Are Happy to Pay $90.00 For the
Elite Tactical Rucksack
The retail price of the Elite Tactical Rucksack is $90.00.

Obviously when the rucksack is sold for $90 it's making a profit. That's how businesses make money.

But because we want to get rid of these bags ASAP (we needed them gone yesterday) we don't care about making a big profit.

We just want to get rid of them ASAP.

So we're liquidating them at around wholesale cost.

Before we show you the limited-time offer on these rucksacks it's important you understand why this bag is actually worth $90 in the first place.

Once you see why people gladly pay $90 for this bag you'll instantly realize why you'd be crazy not to get it at the liquidated price.


Here's what makes this backpack awesome...
Keeps Gear Organized And Safe. 7 roomy outer compartments keep crucial gear and items safe. It also keeps them ready to access in an emergency situation.




Makes Room For The Small Stuff: 3 smaller interior compartments give you quick access to smaller items you use frequently and want to keep on hand (money, identification, multi-tools, etc.).




Stands Up To Abuse: Odds are if you treat this bag like most of our patriotic customers do you're gonna treat it like crap. Which is fine since the inside is generously padded to keep sensitive gear extra safe.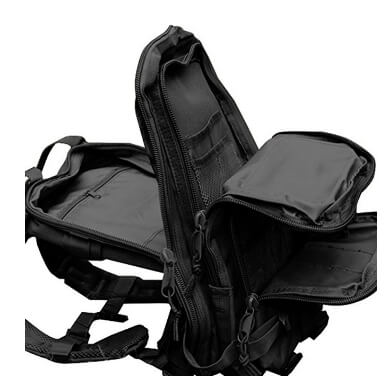 Adapts To Tough Environments: This bag's military-grade MOLLE system allows you to add on extra gear. This helps you customize your pack with additional pouches, accessories, holsters, scabbards, etc. This modular pack adapts to the toughest environments - which makes it ideal for a day at the range, a night in the woods, or when SHTF.




Super Comfortable: Because carrying an uncomfortable bag sucks, we built this bag to feel great. It's got plush foam straps that won't dig into your hips or shoulders. It also features adjustable buckles and straps, as well as a form-fitting chest strap to make sure the bag fits your body no matter what.




Easy To Use & Easy To Carry: The main compartment gives you instant access to gear by unfolding completely in half. This means you can strategically fill your bag and evenly distribute the weight of your gear - without worrying if you'll be able to access a crucial item when you need it. You can also carry this bag with ease (without putting it on your back) thanks to its sturdy reinforced top handle.




Keeps You From Dying Of Thirst: The bag also features a hydration bladder compartment. Slip in a water bladder to always have fluids on standby. Remember, dehydration is a leading killer in a crisis (and being thirsty on a hike sucks too).




Will Last Forever (Or Almost Forever): This bag is made of bombproof 600 Denier nylon. Treat it like dirt and it won't care one bit. The tough-all-over nylon webbing and durable cordura material will keep this bag intact - no matter what abuse you put it through.
Rucksack Specifications:
When empty the tactical bag weighs 2.2 lbs.
Size: 19.68"×11.8"×11.8"; 40L
---
While Supplies Last
Get Our Elite Tactical Rucksack For Just $29.97
Thanks to our Liquidation Sale you can get our Elite Tactical Rucksack for just $29.97.

That's a savings of $60 Off retail - and it's a screaming good deal for a tactical rucksack like this.


Like we said… we need these rucksacks to go!

And if we can break even to get these out the door that's fine by us.

As an added bonus, your order today comes with a FREE Old Glory patch.

These high-quality velcro patches affix directly to the back of your bag, letting you proudly show just how much you love this country.

You can also take the patch off and put it on a hat, jacket, or anything made of velcro.

Normally $4.95 this patch is yours Free with your purchase today!


---
Hurry and Grab Yours Now!
Because this is such a great deal these rucksacks are flying off the shelves.

We started with 10,000 bags… and now we're down to just 562 313 left.

To get your discounted bag click the big orange button below. You'll be able to get this badass rucksack for $60 Off the normal price.

There's no limit to how many bags you can buy.

We just want to get rid of them!

Of course if you'd like to pass on this offer today and purchase it later, that's fine.

We'll have these bags on our store's website where you can purchase one for $89.97.

Click the big orange button to get your Elite Tactical Rucksack today!


---
On the Fence?
Here's Our Rock-Solid Money Back Guarantee To You
Look, we want you to be 100% satisfied with your purchase of the Rucksacks.

We want you to enjoy the heck out of the incredible deal you're getting today.

That's why we're giving you our rock-solid, unconditional money back guarantee.

If for any reason you're not happy with your purchase you have a full 90 days to get every penny you spent refunded back to you.

We hate the idea of having an unhappy customers, which is why if you're not satisfied with even the smallest aspect of your order then call us up to get ALL of your money back.


That's a real American guarantee, and one we're proud to stand behind.

We won't take a lick of your hard-earned cash if you're not beyond thrilled with your purchase today.

We hope that sounds fair.

Don't wait!

Click the Big Orange Button Above To Get Your Rucksacks Today.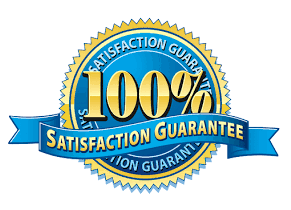 Remember, supplies are limited, so this deal could be gone by the time you come back to this page.