This is a biological fact!

Once the human eye has adjusted to the dark, an intense blast of concentrated light shined into the eye will cause temporary blindness.

And since the Stun Club has an XXX lumen LED bulb it takes just milliseconds to render their eyesight useless.


Which will help you escape and will STOP them from carrying out whatever disgusting plans they had for you…

And while we're at it let's not forget this fact about the Stun Club...

It's a flashlight - and an awesome one at that.

The XXX lumen light and its X settings are bright enough to light up an entire football field…

Yet you can dim it enough to provide a tactical light that doesn't give away your position.

It's the perfect flashlight for self-defense…

And for anytime you need a light.

However, that's still not what makes this the most dangerous flashlight you could own…




Reason #3: It's So Dangerous It Requires A Safety
If you're skeptical that the Stun Club really is dangerous then this will put all your doubts to rest.

The Stun Club isn't just a baton or an ultra-bright light…

It's also a 5.8 Million Volt Stun Gun!

All you do is press this button →

… and the Stun Club will roar to life with a sickening crackle.

A crackle that'll give you confidence that the heart-stopping electricity now pulsing at the tips of your fingers will stop an attacker in their tracks.

And stopping an attacker is exactly what the 5.8 million volts coursing through this 3-amp stun gun will do.

One touch of the Stun Club will disrupt the rhythm of a person's heart - paralyzing them so they can't harm you or the ones you love.

You don't have to aim or stab…

Just press this stun gun to their body and this flashlight will zap them like an electric fence caging in a wayward cow.

This tool is especially useful since any person of any size can simply flip a switch and deliver a powerful electric shock to disable an attacker instantly!

Now that you see how dangerous this defense tool is…

It's time to get yours before they become impossible to own.


Get Your XL Stun Club Before They're Impossible To Get
First things first…

The Stun Club is a legitimate stun gun.

Problem is, it's so powerful spineless lawmakers have BANNED the sale of this stun gun in the following states: Hawaii, Massachusetts, Michigan, New Jersey, New York and Rhode Island.

And numerous other state governments are also considering banning it (as if crazy gun laws weren't bad enough).

That's why if you live in a state where it's still legal to own an XL Stun Club…

You need to get yours ASAP.

Fortunately for you not only is this defense tool still legal in most areas across the U.S…

You've also qualified to receive the XL Stun Club for 50% Off the retail price.


Claim Your XL Stun Club For 50% Off Today
The reason you've qualified to receive this stun gun for 50% Off today is simple…

We're Patriot WholeSale Club - a leading supplier of elite survival gear.

Today we'd like to offer you the XL Stun Club for 50% Off as a way to offer you a FREE membership to our club.

Unlike Costco or Sam's Club who charge you $60 - $120 a year for a membership, our membership is Free.

And to get you to join we'd like to offer you the XL Stun Club for 50% Off. Consider this our way of showing you how committed we are to helping patriots like you save money on essential gear.

The Stun Club is typically $99.00.

But when you get it today you won't pay anywhere near that.

Instead you can snag one for just $49.97 - which is 50% Off the retail price.

These are the kinds of savings you'll see all over as a new member of our Free online discount club. We're able to give you these discounts thanks to the massive number of products we sell every month.

Currently we only have 50 boxes of these XL Stun Clubs left in the warehouse.

And because there's a chance this weapon could soon become illegal to purchase, those remaining 50 boxes will go fast.

To get yours for just $49.97 click the Big Orange Button now.

Make sure to get yours before they're gone.


On the Fence?
Here's Our Rock-Solid Money Back Guarantee To You
We want you to be 100% satisfied with your purchase of the XL Stun Club.

And we want you to enjoy the heck out of the incredible deal you're getting today… as well as every deal you get when you purchase something from us.

That's why we're giving you our rock-solid unconditional money-back guarantee.

If for any reason you're not happy with your purchase you have a full 90 days to get every penny you spent refunded back to you.


We hate the idea of having an unhappy customer…

And we're honest and hardworking just like you - so we're not going to sit idly by and let you be ticked that you bought something from us and it didn't live up to your expectations.

So if you're not satisfied with even the smallest aspect of your order, call us up to get ALL of your money back.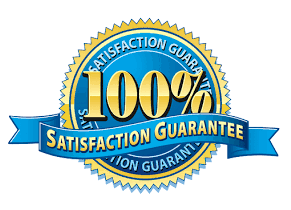 That's a real American guarantee - and one we're proud to stand behind.

We won't take a lick of your hard-earned cash if you're not beyond thrilled with your purchase today.

We hope that sounds fair.

Don't wait!

Click the Big Orange Button To Get Your XL Stun Club Today.

Remember, supplies are limited, so this deal could be gone by the time you come back to this page. Get one now before it's too late.